VÍDEO - VÍDEO - VÍDEO
The Offspring é uma banda de punk rock dos
Estados Unidos
formada em 1984 na cidade de Huntington Beach, Califórnia. Seus membros atuais são: Dexter Holland (
vocal
e guitarra rítmica), Greg Kriesel (baixo e vocal de apoio), Kevin "Noodles" Wasserman (
guitarra líder
e vocal de apoio) e Pete Parada (bateria). A banda chamava-se Manic Subsidal, mas em 1985 o grupo decidiu trocar o nome para The Offspring. Vale ressaltar que o Offspring detém duas marcas históricas: O álbum de estúdio
Smash
é o mais vendido de todos os tempos por uma gravadora independente e "Pretty Fly (for a White Guy)", a canção mais baixada da história da Internet. Sobre as influências, o grupo citou as bandas: The Adolescents, Bad Religion, Channel 3,
Dead Kennedys
, Descendents, The Dickies, Ramones, Sex Pistols, Social Distortion, TSOL e The Vandals.
Origem:
Huntington Beach, Califórnia
País
:
Estados Unidos
Gêneros
:
Punk rock, Pop punk, Rock alternativo, Skate punk
Período em atividade:
1984 - atualmente
Integrantes
Dexter Holland
Noodles
Greg K.
Pete Parada
Ex-integrantes
Ron Welty
Atom Willard
James Lilja
Jim Benton
Doug Thompson
The Offspring - (1989)
4Shared
*
Ignition - (1992)
4Shared
*
Smash - (1994)
4Shared
*
Ixnay on the Hombre - (1997)
4Shared
*
Americana - (1998)
4Shared
*
Conspiracy of One - (2000)
4Shared
4Shared
*
Greatest Hits - (2005)
4Shared
*
Rise and Fall, Rage and Grace - (2008)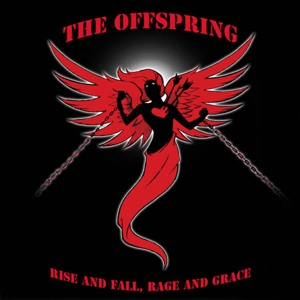 4Shared